Chasing Normal - A Memoir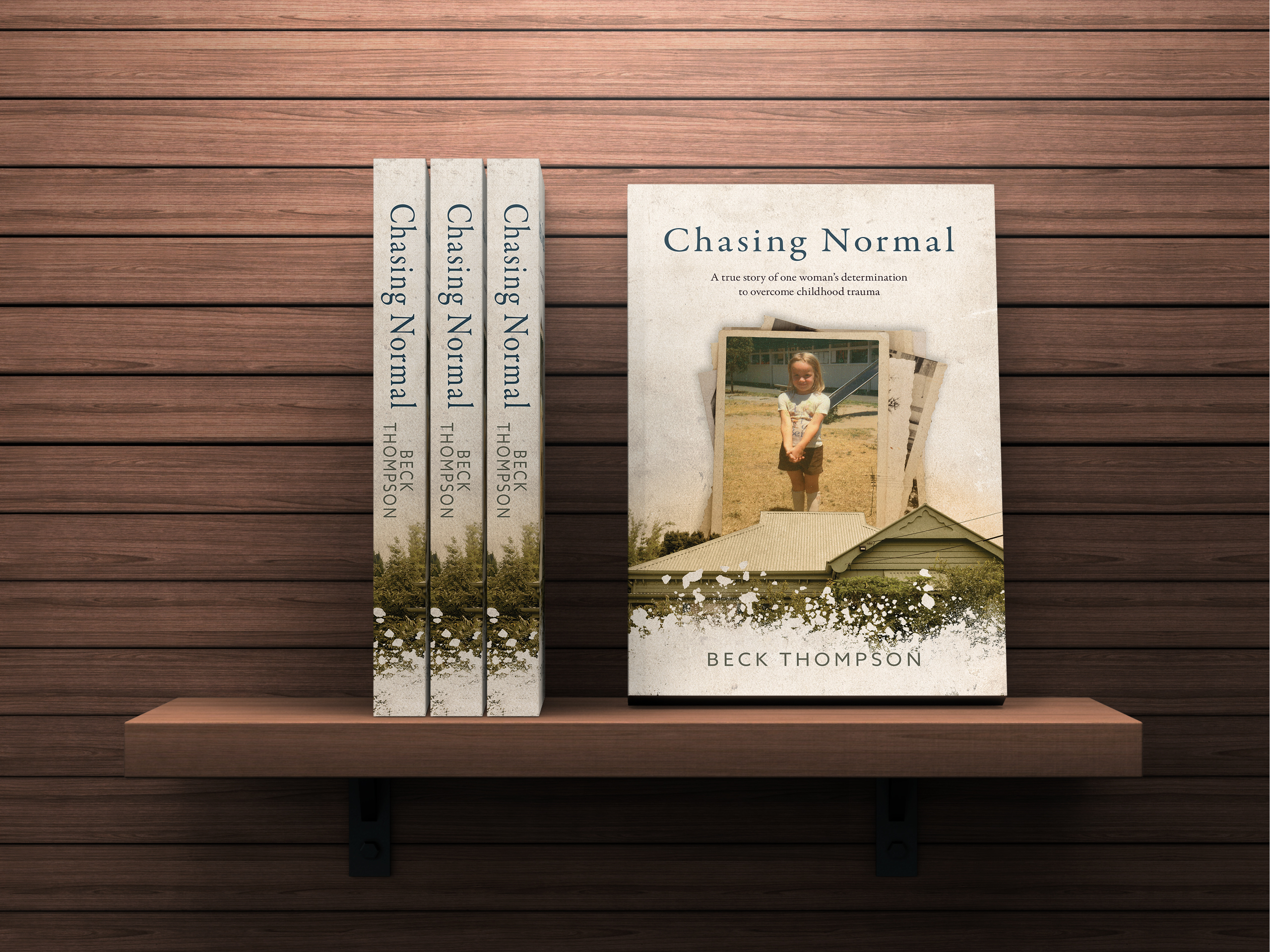 Beck's memoir, Chasing Normal, is the story of her life, living through childhood abuse at the hands of both her grandfathers.
Beck shares intimate details of how childhood abuse and the subsequent neglect of her parents support, affected her life, motherhood and relationships.
Beck's memoir is a story of hope and determination to live life on her terms and not one dictated by trauma.
If it's possible for Beck, it's possible for you.
 Available NOW Worldwide.
 Buy your copy of Chasing Normal today.
Price includes standard delivery.
(depending on shipping location, delivery times may vary)
Chasing Normal is an unabashedly raw and honest account of the reality of how abuse and neglect affected every single aspect of Beck's life and the enormous effort, determination and courage it takes to work through the chronic anxiety, depression and panic attacks she suffered to arrive at a place in her life where she is more at peace and feels the most normal she's ever felt.
Chasing Normal Reviews
"Every teacher should read this book. It is a honest and courageous story of complex trauma and how it affected a young life. As an educator dealing with many seen and unseen trauma in children, this has opened my eyes to what these children see through theirs. Thank you Beck for sharing your story!
"   -  Angela, Teacher
"Chasing Normal is the first book I've read from beginning to end in almost a decade. It's reignited my love for reading. It is the type of book that's hard to put down. The journey that the author goes on is raw, honest and inspiring. There were tears shed and emotions felt through. It was such a great read. I cannot recommend it enough!" Monique King